North Florida Archers

is an I.B.O. member club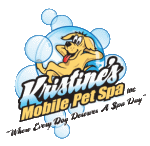 Paypal, Credit Card or Check accepted, click to donate to North Florida Archers Target Fund

Current Jacksonville Florida Weather

The walk-back tuning bale is for:

FIELD POINTS ONLY

NO BROADHEADS OR BRAODHEAD PRACTICE POINTS ALLOWED

If you need to shoot broadheads there are two designated broadhead practice lanes just 2 lanes north of the walk-back area.

Don't forget to also follow us

Next club meeting

February 7, 2023

6:00 pm

Next 3D Club Shoot

Feb 4, 2023 (T)raditional

Feb 5, 2023 (C)ompound

TBOF Annual Charity Shoot

Jan 28, 2023

Tuesday Night

Working Man Shoot

will resume March 14, 2023

"Introductory to Archery" workshops are provided throughout the year. Keep an eye on this site for workshop postings or contact our instructors directly at the email below.

TBOF Website and

North Florida Archers is an annual membership club. Single/daily passes are not available.

See our "Membership"

page for full info...

To preserve the life of our targets on the walk around ranges, do not shoot more than 2 arrows per target.

This policy will extend the life of our targets allowing us to provide a great shooting experience for all our members.

Club membership cards must be displayed/worn while at the club to

identify you as a valid club member.

There will be a mandatory board meeting

of all board members on Feb 7, 2023, 6:00pm prior to our next club meeting.

The purpose of the meeting is to define the duties of board members. If you have any questions call our club phone number listed at top left of our web pages

You may sign up for 2023 Shooter of

the year competition through the

March club shoot.

March 11-12, 2023

Scoring is total score for best 5 of 6

monthly shoots (Feb-Jul) plus the

August Championship shoot.

Awards will be for Male and Female Compound and Male and Female Traditional. No other class breakdown

Signup sheets will be available at club functions and the Feb and Mar shoots.

You may also send an email to

this website with subject "SOY2023"

Your Email Must include

First & Last name

(M)ale or (F)emale

(C)ompound, (T)raditional or (B)oth

All new or renewal memberships must complete and submit a membership form regardless of your payment method so we can obtain your complete membership information (address, email, family member names for extra badges etc.

If you elect to pay via PayPal, send the completed membership form under separate cover to the address listed on the form or you may drop it in our drop box located to the right of the door under the pavilion. Note: Mark the form "paid via PayPay"

You may access the membership form by visiting our MEMBERSHIP page or obtain one from the bulletin box under the pavilion at the club.

MEMBERSHIPS

North Florida Archers has instituted

"Club Orientation and Safety Briefing"

as a step towards membership.

To obtain a club membership card, members will now receive club orientation and safety guidelines in the mailed membership packet sent to them. Included in this packet will be a 5 question form covering these items. Members will need to answer the 5 questions reviewing the orientation and safety guidelines, sign the form and send a copy of the form (photo or scan) via email to the club's membership coordinator at NFarchers@gmail.com

Upon receipt of the completed and signed form you will receive your personalized access code to access the club property via the main gate.

If you have any questions please call our club phone as listed top left of our website.

We are excited to be hosting Brooks Adaptive Sports and Recreation for monthly archery sessions, serving veterans living with disability in our community. This collaboration is made possible by a grant from the Veterans Administration. These sessions will take place on the 3rd Wednesday of the month from 4:00PM – 6:00PM, starting this Oct 20, 2021. The 20 yard target bales will be closed during this time, so please plan accordingly.

Compound Shooter of the Year

2016 Don DeLong, Abbi Williams

2017 Don DeLong, Abbi Williams

2018 Don DeLong

2019 Don DeLong, Abbi Williams

2020 Mike Shea, Abbi Williams

2021 Don DeLong, Jacob Connally, Abbi Williams

2022 Gene Parson, Abbi Williams

2022 Shooter Of The Year 09/11/22

adjusted for dropped low score

Men's Compound:

Women's Compound:

Traditional Shooter of the Year

2016 Gene Parson, Lesa Clifford

2017 Steve Jordan, Lesa Clifford

2018 Gene Parson, Lesa Clifford

2019 Gene Parson, Lesa Clifford

2020 Mike Chesser, Debbie Lowe

2021 Justin Connally, Debbie Lowe (RB), Debbie Allen (LB)

2022 Butch White, Debbie Lowe

2022 Shooter Of The Year 09/04/22

adjusted for dropped low score

Men's Traditional:

Women's Traditional:
>> Compound and Traditional bows only, no Crossbows allowed <<
Broadheads are NOT allowed anywhere on club property except the
Please don't litter, no one wants to see trash in the woods.

If you take it in... take it out.

Members are reminded per the North Florida Archers Membership Guidelines:

Hunting is not permitted on any portion of the North Florida Archers facilities,

nor shall anyone shoot any live animal or bird for sport or target practice.

Members are responsible for closing and locking the club's access gate when

they are the last person to leave the facilities, regardless of the time of day.

Members and guests shall not move any target or remove or replace any

target face without permission from the Range officer or other club officer.
About North Florida Archers

Mission Statement:

North Florida Archers brings community and families together, teaches respect for wildlife, safety regarding wildlife, teaches the fundamentals and specialties of bowhunting, safety of bowhunting, ethics of hunting responsibly and wildlife ecology and to do things that benefit humanity.

North Florida Archers (NFA) is a non-profit organization whose sole purpose is to provide an opportunity for the citizens of North Florida to participate in the sport of archery. Directed by members in good standing, the club provides facilities for both traditional and compound archers.

The facility is located on approximately 45 beautifully wooded acres within the Tillie K. Fowler Regional Park. The facility features a covered target range with targets at varying distances up to 70 yards with room for targets to 100 yards. It also has wooded shooting trails throughout the property, which feature multiple 3D targets.

NFA facilities are open from 7:00 a.m. until dark seven days a week. Access to the facility is controlled so that members can come and go at their leisure. Boy Scouts, Girl Scouts and other youth groups are welcome to visit and try their hand at the sport. Coaching is offered in the finer points of archery while emphasizing the aspects of safety.

NFA has a very low membership fee for individuals and families. Membership dues are used for facility maintenance.

Club meetings are held at 6 p.m., the first Tuesday of the month (unless holidays or special events conflict), to discuss club issues and to welcome new members. All meetings are held at the club pavilion.

The club is entirely managed by its members. Members are encouraged to volunteer for special workdays and to help with the preparations for the monthly shoots.

For further information please browse this website, stop by the club's facilities or

call the club

phone as listed at top of page left.

History

The US Navy, in support of the Morale Welfare and Recreation for government personnel, established North Florida Archers in 1988. In 1992 the facility was turned over to civilians for management and control and became known as North Florida Archers. In 2000 the facility became part of the city of Jacksonville park system.

The property includes historical elements, including a section of the "Old Brick Road" which is a part of the history of the Jacksonville area.

Location

North Florida Archers (NFA) is located within the Tillie K. Fowler Park, 7000 Roosevelt Ave, Jacksonville, Florida. Access to the club is across the road from the Yorktown Ave. gate of the Naval Air Station-Jacksonville (NAS-JAX).

See the LOCATION page for area maps, directions and further details.
Officers effective Sept 06, 2022

Vice President - Justin Connally

Range Officer -

Justin Connally

Chairman of the Board

(to be determined)

Dan Allen, Jacob Connally, Stan Connally, Bob Keaton

John Mikolay, Tim Moseley, Shannonn Terrell, Abbi Williams, Steve Williams
Website created Aug, 2007 by Jim Parsons - designed and maintained by Jim Parsons